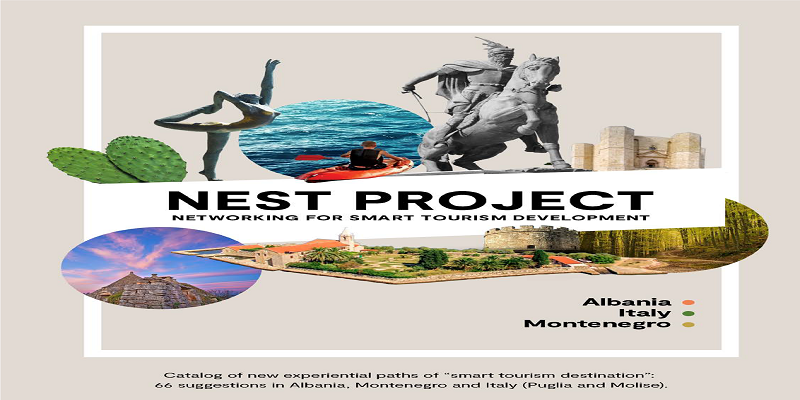 The NEST Catalog of "Smart Tourism destinations" is out!
Overview
The NEST consortium is delighted to announce the publication of a catalog of new experiential paths of "smart tourism destination" across Italy (Apulia and Molise), Albania and Montenegro.
The catalog provides 66 suggestions collected from the participants of the Capacity Building Initiative that was implemented in the three cooperation countries and that saw the participation of local tourism operators, including SMTEs, start-ups, NGOs and local public authorities. Based on these suggestions, the NEST generated two cross-border itineraries: one dedicated to "cultural heritage and agri-food" and the other to "sport and nature". 
The goal of the catalog is to give visibility to the proposals, as collected through three open Calls for ideas. Each of these proposals presents innovative itineraries in less known areas such as small villages and peculiar experiences linked to local traditions. The document represents an example of how the three countries could collaborate towards a joint tourist offer and is conceived as an informative and creative basis for the creation of an additional forthcoming publication describing the two itineraries in more detail.
The catalog is available at this link.