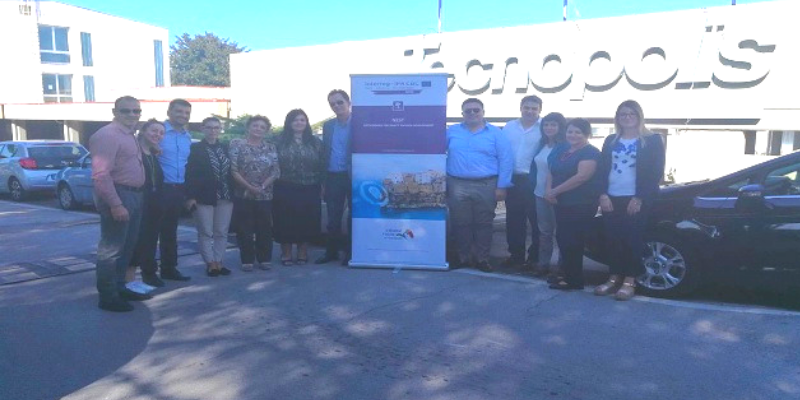 The Mid-Term Review and the 3rd Steering Committee Meeting at Tecnopolis
Overview
30th of September Workshop "
A Public Private Network in Smart Tourism Policymaking"
On the occasion of the Mid Term Review and the 3rd Steering Committee of the NEST Project held at Tecnopolis, in Valenzano (BA),  Tecnopolis in collaboration with the University of Salento, organized the Workshop "A Public Private Network in Smart Tourism Policymaking".
The workshop brought together representants of public and private institutions and in specific Mr. Antonio Agrosì, Joint Secretariat Interreg IPA CBC Italy-Albania- Montenegro Programme
Mr. Aldo Patruno, Director of the Department of Tourism, Culture, economics and territorial Enhancement - Apulia Region; Ms. Beatrice Lucarella, Component of Technical Group of Culture and Development of Confindustria; Mr. Andrea Sabato, General Director Talea Collection
The speakers contributed with their presentations and discussions to the achievement of one of the main objectives of the project: The promotion of tourism development by developing synergies between tourism stakeholders, public and private, at local and cross-border level.
The Mid-Term Review and the 3rd Steering Committee
After the workshop, the Mid-Term Review of the project took place in the afternoon of September 30th, whereby the performance of the overall implementation of the project was analyzed and discussed between the Joint Secretariat representative and all the partners, and relevant decisions were made regarding the finalization of the project in line with the work plan. The second day - "III° Steering Committee Meeting "
The partners discussed on the progress made of the project, the implementation of the different WPs and the encountered problems until the end of the 3rd period of the project timeline. In the first part of the meeting the main topics of the project activities were discussed, analysing outputs and deliverables obtained. WP –responsible partners made their presentations regarding the project's activities and financial management (LP - Ministry of Finance and Economy, Albania) and communication activities (EURelations EEIG). After these general aspects of the project, Unisalento described the work done for WP T1 and the steps to be taken for the finalization of WP T2. The analysis of the work done so far aimed at understanding the level of smartness of the tourism in the context of the involved areas by exploring and specifying issues related to the technologies used by stakeholders, their capacity for competitiveness, the level of adoption of new technologies. The partners discussed on the problems encountered during the implementation phase and on the possible solutions available. Tecnopolis presented the implementation strategy of WP3 that will build on the analyses carried out in previous WPs and that will allow, among other objectives, the development of three experiential tourism paths in the three Countries of the Programme. All the partners agreed on the decisions made regarding the contribution of each partner for the successful implementation of all the activities and events in order to reach the objectives of the project.