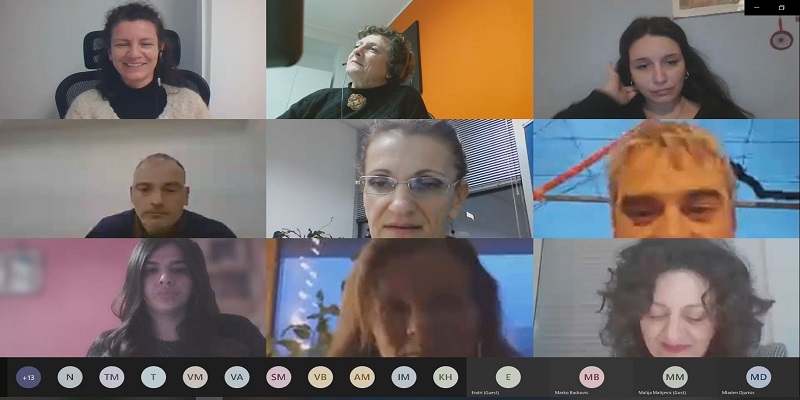 Capacity Building path in Montenegro was a great achievement
Overview
SUBTITLE /  
The NEST capacity building activities in Montenegro had their "great Final" on 10 February 2021. The online event was the occasion to showcase the achievements of the course "Enhancing knowledge and building the new future of smart and sustainable tourism destinations".
13 new experimental cross-border itineraries were presented in two main thematic areas: sports and nature and cultural/historic heritage/local agri-food. The course took place between January 25th and February 10th, 2021 and was organised by the Ministry of Economic Development of Montenegro with the support of project technical expert Ms. Srna Sudar.
The professional trainers - Kirsi Hyvaerinen, Anđela Lazarević and Valentina Kažić - and participants of the course analysed and discussed four topics: Sustainable tourism, Destination management, Ecotourism for sustainable destinations and Digital skills. Tools for communication and marketing were also reviewed with a view to a better understanding of the "smart and sustainable destination management" that is needed for developing new routes, based on sustainability, accessibility and SMARTness principles.
The Final Day of the course served as interaction platform with Albanian and Italian project partners (Ministry of Finance and Economy of Albania, Technopolis PST, University of Salento, EURelations EEIG) and course participants, streamlining new cross-border tourism initiatives.
The capacity Building Path actions attained the project's goal of enhancing the knowledge and awareness of SMEs and entrepreneurs about how to design and promote "smart and sustainable" new experimental routes in the cross-border area, how to attract new tourist and protect environment simultaneously, how to promote a sustainable use of local resources and how to use ICT technologies.
Montenegro's participants – SMSs, entrepreneurs, TOs, NGOs, Sport Academy and Tourism agencies – now represent the new network of sustainability and smart tourism agents in the country, possessing skills and knowledge for building the new future of smart and sustainable tourism destinations.